Interested In Learning All You Can About Plantation Shutters?
Well you have come to the right place.  I believe I have gathered as much information as possible to make ANY consumer educated when it comes to Plantation Shutters!
Click on Any Manufacturer Below To See a PDF of the Frames Available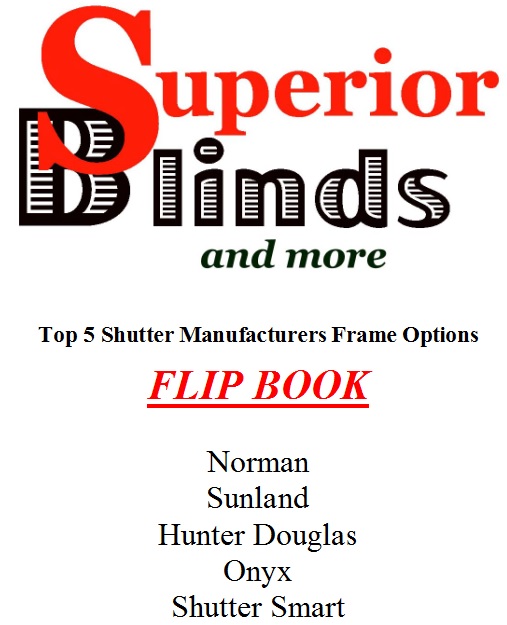 Gallery Book Of Actual Shutter Installs


Shutter Configuration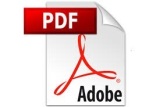 This PDF allows you to view some Possible Shutter Configurations available. There are obviously many more configurations available for shutters. However, most shutters regardless of being a Polycore Shutter or Basswood Shutter fall in these basic configurations.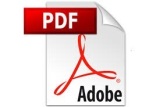 Shutter Comparison
Many customers ask me what is the best shutter "Material". This file breaks down the available shutter materials per Vendor for you to see a Pros and Cons comparison for each one. I believe the comparison is unbiased but in the end you as the consumer make the final decision.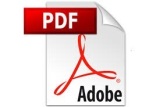 Shutter Diagram
To assist in the nomenclature of shutter design which can be quite confusing. We created a diagram to pinpoint each part of a shutter so that we can understand each other better.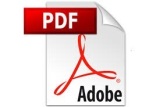 Shutter Louver Clearances
This download shows the Louver clearance necessary for the most commonlouver sizes for Onyx Shutters, Sunland Shutters, and Norman Shutters. This is very important to know Shutter louver clearance to make sure your shutters rotate without hitting the window or another object.
Over the last several years we have noticed a shift in consumers buying habits to shutters. An interesting fact that PolyCore shutters and Basswood shutters make up a significant part of our business. Although we carry 6 different materials when it comes to shutters the PolyCore shutters and Basswood shutters are what most customers want. We obviously offer shutters from Norman Window Fashions, they have a really popular Woodlore line. You will notice that most of the videos on my YouTube channel are of shutters. I primarily video the shutter installation since they usually cost more than other window treatments and people are always asking about the different configuration options and mounting issues. Since I personally install the products you will be assured that my experience and design consultation will lead you in the right direction.  Call for an appointment today for Superior Blinds And More to present to you a Free Shop at Home Experience for: custom blinds, discount blinds, window coverings, window blinds, plantation shutters, vinyl shutters, basswood shutters, faux wood blinds, mini-blinds, vertical blinds, roman shades, roller shades, cellular shades, motorized blinds, woven woods and bamboo shades. This way you can see ALL the products and colors in the comfort or your home. Our FREE In-Home Estimate allows you to see how much Less expensive we are than the Home Improvement stores and blind franchises.
Shutter Warranty Below Per Manufacturer