Top-Rated Plantation Shutter and Blinds Company by Eric Kochis of Riverside
Riverside Plantation Shutter Company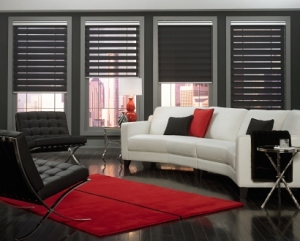 The Superior Blinds And More name has become synonymous with the finest in Riverside Plantation shutter services around. Owner, Eric Kochis of Riverside County, has brought to this company well over 30 years of hands on experience and expertise in the business.
The right types of Plantation shutters can do so much for your house. Bear in mind this is an element that can be seen from both the interior and exterior of your home. The correct selection will add curb appeal as well as interior décor atmosphere. In fact it can also increase the property value of your house.
Plantation Shutters Riverside & Blinds Riverside

Riverside was founded in the early 1870s and is the birthplace of the California citrus industry as well as home of the Mission Inn, the largest Mission Revival Style building in the United States.  Investors from England and Canada transplanted traditions and activities adopted by prosperous citizens. As a result, the first golf course and polo field in Southern California were built in Riverside.
The first orange trees were planted in 1871, but the citrus industry Riverside is famous for beginning three years later (1874).
And now we look forward to showing you all that we have to offer for your house and window coverings.
Plantation Shutter Company in Riverside
At Superior Blinds And More we offer a variety of styles as your premier choice shutter company in Riverside. Our main services include:
Plantation Shutters/Polycore Shutters/Wood Blinds/Roman Shades/Woven Wood Shades/Cellular Shades/Panel Tracks/Motorized Blinds And Shutters
Let us schedule a consultation with you and listen to what you wish to accomplish with your window coverings. We can show you what is available and assist you in making important choices. Don't settle for less than the best when it comes to your house.
Let us create the look you always desired but never thought you would have. Let me show you how we can transform your house with Riverside Plantation shutter services and revamp your house both inside and out.
We always appreciate and welcome any feedback,
Eric Kochis of Riverside County